The holidays can be stressful and you're sure to need a quick cocktail and some smokes to calm your company down. Here are some Holiday Cocktails to pair with cigars so you and your guests can cozy up around the tree with a blanket, a stogie, and some booze. And don't hesitate take a taste while you're prepping — no one is watching… except maybe Santa.
Holiday Eggnog (foodnetwork.com)
Cigar Pairing: light-mild cigar
8 eggs
1 can of condensed milk
3 to 4 canned peach halves or 8 to 10 canned peach slivers
1 teaspoon of vanilla extract
Two 8-oz. cups of rum (optional)
Cinnamon powder (or cinnamon stick for garnish)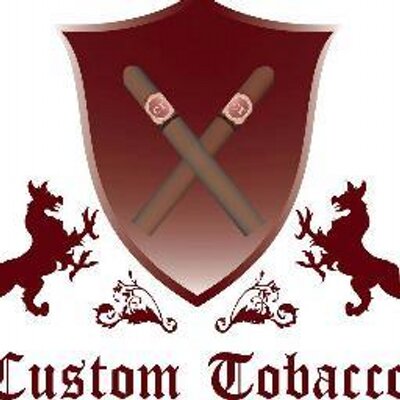 Hot Buttered Rum (foodnetwork.com)
Cigar Pairing: strong, smokey cigar
2/3 cup packed dark brown sugar
1/2 cup (1 stick) unsalted butter, room temperature
1/4 cup honey
1/2 teaspoon ground cinnamon
1/4 teaspoon ground nutmeg
1/8 teaspoon ground cloves
Pinch salt
3/4 cup spiced rum
2 cups boiling water
4 sticks cinnamon, for garnish
Cran-Bourbon Cocktail (myrecipes.com)
Cigar Pairing: mild cigar
2 tablespoons cranberry sauce
2 tablespoons bourbon
1 tablespoon Cointreau
1 tablespoon lemon juice
Holiday Milk Punch (myrecipes.com)
Cigar Pairing: light-mild cigar
2 cups milk
2 cups half-and-half
1 cup brandy or bourbon
1/2 cup sifted powdered sugar
1 1/2 teaspoons vanilla extract
Crushed ice
Freshly grated nutmeg
Mulled Wine Sangria (myrecipes.com)
Cigar Pairing: medium-strong cigar
1 bottle merlot or other red wine, chilled and divided
1/3 cup sugar
1 sachet Mulling Spice Blend
1/2 cup fresh orange juice (about 1 large orange)
1 (16-ounce) bag frozen unsweetened strawberries
1/2 orange, thinly sliced and cut in half
1 (12-ounce) can club soda
Candy Cane Cocktail (foodnetwork.com)
Cigar Pairing: light cigar
1 shot vanilla rum
1 shot white chocolate liqueur (recommended: Godiva)
1 shot peppermint schnapps
Candy cane, garnish
Ginger Snap (foodnetwork.com)
Cigar Pairing: medium spicy cigar
1 oz. ginger beer
Ice
1 tsp. ginger juice
1 1/2 oz. dark rum
1 tsp. cinnamon schnapps
Pinch of ground cloves
1 egg white
Cinnamon stick
Crystallized ginger square
Finely ground gingerbread cookie
The post Seven Holiday Cocktails to Pair with Your Cigar appeared first on Custom Tobacco.