Beer Tasting for Two at your local brewery.
If your other half is an avid connoisseur of different local beers, a trip to the brewery is in order. If it just so happens that your man is always the one to order the same beer, going to the brewery may broaden his horizons, as he will be more open to trying other things. Ordering a flight is a quick way to have a good time and introduce your company to more brews on the market. Groupon has great deals for tastings at pubs all over the map.
Pre-Order Nintendo Switch
This one is for the gamer in the family. The Nintendo Switch comes out in March, and it is a bit pricy at 300 a pop. But if you are willing to spend the money, this gift will be perfect at bringing a gaming couple together. Nintendo has never failed to disappoint in the party games department, and the Nintendo Switch seems to be no different. They make a great gift for the couples that like to add that little bit of friendly competition.
Personalized Valentine's Day Cigars
This gift is for the classy couple. A box of personalized cigars can accustom a Valentines' day dinner perfectly. Kick off the night with a cigar and a glass of your favorite whiskey or bourbon. This will surely set the mood and ensure your night is off to the right start. Add a special touch by making your own customized cigar band, this adds a little extra flavor as your gift will mean so much more knowing that the cigar band was customized for this special occasion.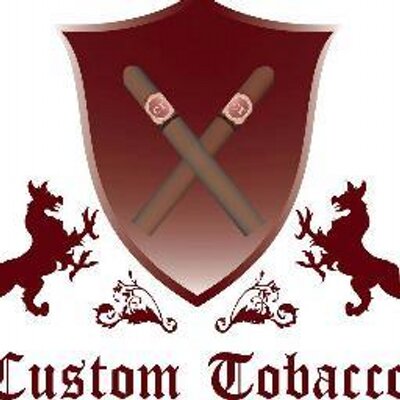 Big Box of Charlotte's Best Cookies
This one is for the sweet tooth in the family. In my opinion there is no better way to tell someone you love him than with a box of delicious cookies. Sweet Girl Cookies is based out of Charlotte, NC and has some of the best cookies on the planet. They offer online ordering to make it easy for cookie lovers that live outside of North Carolina. Two dozen cookies equates to over 6 and a half pounds (!!), according to their website. I will live for the expressions people make when they open up an expected give in the mail and its pounds of cookies.
Couples' Massage!
If you and your partner are always busy for work or never have any time to relax. A gift card to the local spa can do wonders for getting you guys rejuvenated and well relaxed for your special day together. Local spas are always offering deals, so take advantage of one in advance so you can save money and get pampered while doing it.
Shaving Kit
This one is for the well-groomed man in your life. If he keeps up a beard and is constantly spending time in the mirror tending to his beard, then maybe a decent shaving kit is the way to go. Shaving Kits can range from $40 to as much as $130, my suggestion is to do a little research on what kind of shaver your partner is. If he really knows what he is doing, then a more premium shaver is the way to go. If he needs work maintaining a luscious beard, than the cheaper beginning sets will work just fine.
Buy 2 tickets to his favorite Concert
Does he love music? Does he never get a chance to see his favorite band? This is your chance to shine with a gift he will never forget. Going to a concert is one of the best couple activities you can find. It is one of the few places you can stop whatever you are doing and get into the music. Even if you can't find any tickets to his favorite show, going to any concert in a genre of music you like can brightens anyone's day because lets face it, nothing is better than live music.
The post Valentine's Day: 7 Sweet Ideas for Him appeared first on Custom Tobacco.