Whether it's this Valentine's Day, an anniversary, bachelor/bachelorette party, or any kind of celebratory occasion that's coming up in the near future. Creating a handmade card is always more personal than buying one. Similarly, when you customize an obvious gift item rather than buying it off the shelf, it shows that you truly care. Introducing some of the coolest customized gifts that you have probably never thought of giving to your favorite people:
T-Shirt

Why t-shirts you may ask – that too customized? Is it really the coolest gift? Yes, it is! You could print anything you want on the t-shirt to make your loved one feel special on their big day, or make the day itself a special one and look unified at a bachelor's party or graduation party. It will forever stay in your wardrobe as a cherished memory.
Not good enough? Let's have some fun and DIY!
■ Take a trip to your nearest fabric and craft store or any store with your friends/family that sells plain and soft unisex t-shirts of every color.
■ Next, look for fabric glue bottles in the colors that you wish to use to decorate your t-shirts.
■ You're all set! Spend some quality time with your friends/family making t-shirts for the big day!
Mugs
Mugs last forever! Until you break them. Do not break them. With memories attached to these customized mugs, it will be impossible for them to shatter and fade away. Here is where you can go to customize your mugs. Cheers!
Handkerchiefs

Why invest in handkerchiefs when there is a box of tissues next to you, right? Think again. There's nothing more personal and something more of your own that will literally always stay with you than a handkerchief – that too, a customized one.
Musical Boxes

Musical boxes are timeless and serve as priceless gifts. They become more special when you choose to customize the music that plays when the box is opened. Do your loved ones like leitmotifs from famous films or have a favorite classic song? These websites create the perfect musical boxes that your loved one would fall in love with! Guess what else? You could even get the boxes engraved!
Cigars
Customizing cigars is just as simple as customizing the gift items aforementioned. If your friends like to smoke or even collect cigars for their cigar collection, these customized cigars will serve as unforgettable and unique souvenirs from your celebratory occasions.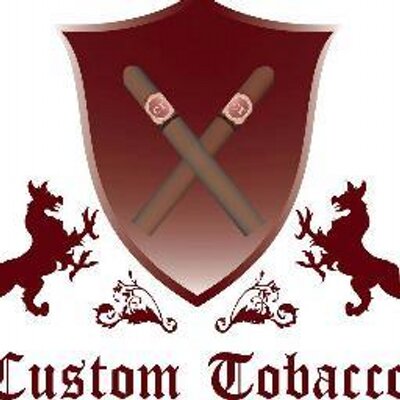 The post Five Unique Customized Gifts appeared first on Custom Tobacco.