The sun is gleaming, the clouds are out and about, the water is crystal clear, and it's a Saturday afternoon. Based off these characteristics you are most likely going to be headed out to your local beach. Whether that beach is located in front of a lake or an ocean you probably are wearing some board shorts, and if you're not, you're probably at a nude beach.
Board shorts are the new style that has garnered more and more interest over the last half decade in men's swimwear. The sleek looking bottoms that have an array of lucid colors organized in different styles ranging from looking paint-splattered to perfectly organized stripes is what is making surf and swim stores cash registers ringing off the hook. Companies such as Billabong, Hurley, and Quicksilver have all taken their businesses to the next level because of their investments in various board short styles. Whether you're a guy who is going to be paddling out into the surf to catch a few waves, or the guy that is going to sip on a beer and smoke a cigar in your beach chair, it's important to know that your board shorts say a lot about you.
What Cigar You Are
Hurley Board Shorts
Hurley Board Shorts come are more along the sleek and simple look. Their recent release of the Phantom Series doesn't give to much pop to your look. Such as the, "One and Only," board short is just one solid color. If you're wearing Hurley and are trying to get people the "WOW" reaction with your trunks you probably wear the block party board shorts. These are the one's with two stripes on the leg. Although Hurley is simple; at the same time they make a statement with their shorts, which says, "we don't need to say much becasue you know who we are."
Cigar: La Flor Dominicana Andalusian Bull
This cigar won 2016 cigar of the year. It wrapper, and colors are simple, and not to expressive, but when actually smoked you understand why it won #1 cigar of 2016. Just like Hurley board shorts, which aren't to expressive at first, but when you actually get in the water you understand why they're some of the best board shorts around.

Billabong Board Shorts
You wear Billabong? probably. So does every other beach go-er on the planet. Although Billabong may be arguably the most successful board-short company to ever exist they still provide high-quality and dazzling designs. Ranging from designs that encompass leaves and flowers to designs that are purely just a variation of colored stripes they never fail to amaze. Wearing billabong is like jumping on the band wagon. Yes it's top quality, but you're nowhere close to doing something original.
Cigar: CAO Gold
This cigar is a delicious blend, and is not too strong, but also not too light. It falls right into the mild-medium range. What makes this cigar so similar to Billabong board shorts is that it is good quality and popular amongst beginner smokers. Just how Billabong is usually one of the only board short brands known to amateur board short wearer's, this cigar is popular amongst non-seasoned smokers.
Quicksilver Board Shorts
The brand everyone knows of but doesn't wear as often because of the bigger companies such as Billabong and Hurley. Quicksilver is all about aesthetic design. Their board shorts are quite eccentric, but in a good way. Such as their Tijuana and Blocked Resin Camouflage board shorts.
Cigar: Custom Tobacco's Briarmont Limited
Ah, beauty rolled in your wrapper of choice. Custom Tobacco's briarmont Limited embodies aesthetic, deliciousness, and swagger all in one. Custom Tobacco is a customizable tobacco company that allows you to choose you're blend, wrapper, and band. Just like Custom Tobacco allows you to choose your personality with its vast array of choices, so does Quicksilver with their board shorts.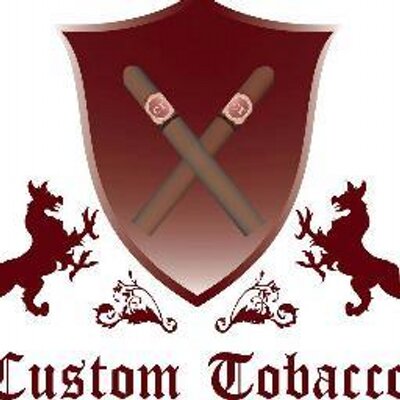 The post What Cigar Are You According to Your Board Shorts? appeared first on Custom Tobacco.